Join the ATCV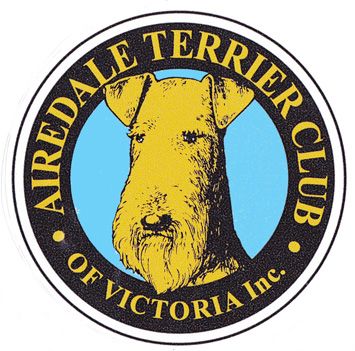 Why join the ATCV?
The Airedale Terrier Club of Victoria Inc. was formed in 1929 and has run continuously since then. It is the second oldest breed club in Victoria.The club is run by a Committe and is an Incorporated Association. We are the only Airedale Terrier Club in Victoria that is affiliated with the Victrorian Canine Association and thus the Australian National Kennel Council. Under these bodies we are obligated to meet certain standards and ethics.
The ATCV cannot exist without a strong membership base of enthusiasts and we are always looking for members who are interested in particapating in our activities and meetings. Members do not need to be show enthusiasts to belong to our club but it would be great to see more exhibitors of Airedale Terriers in the competition rings - both conformation and obedience.
The club organises several functions during the year. These change a little depending on ideas and availability of venues etc. , however, we always have a Bush Day in July. This is held on private property and the Airedales are able to run free over a large area. We also have a Christmas function at Dogs Day Out at KCC Park. Meet breeders, Airedales and their owners, visit the many stalls and enjoy the many events orgainsed by Dogs Victoria. The main focus of the year is our Championship show, held in June each year. Various other events may be organised and some of the things we have held in the past are a "Day at the Beach" - Grooming Day where we teach you how to groom your Airedale and how to care for it between main grooming sessions, - A Night Visit to the Canine Museum at Skye - this is a unique museum run by the Canine Museum Foundation and has some simply amazing doggy items. Well worth a visit at any time.
The ATCV publishes a quarterly magazine The Airedaler for members and holds the AGM early each year.
Membership is open to anyone interested in the breed.
For further enquiries about club activities or membership please contact the Secretary
airedaleterrierclub.vic+secretary@gmail.com