Airedale Terrier Club of Victoria Inc. 2017 Annual General Meeting
Wednesday 14th February 2018 @ 7.30pm
State Dog Centre Westernport Hwy Skye
Tha AGM will be followed by a Special General Meeting
Agendas for each meeting will be published on this website no later than 21 days prior to the meeting date.
http://www.airedaleclub.com/notices--latest-information.asp
STOP PRESS
BEWARE, WE HAVE BEEN ADVISED OF A SCAM ADVERTISING AIREDALE TERRIER PUPS IN THE TRADING POST (VICTORIA) USING ATCV BREEDERS DETAILS.
PLEASE BE VIGILANT WHEN LOOKING FOR A PUPPY

Looking for an Airedale Terrier puppy?
Click here to view the ATCV Breeders Directory
Airedale Terrier Club of Victoria Inc.
(Dedicated to the welfare and promotion of Airedale Terriers)
---
The Airedale Terrier Club of Victoria Inc. was established in 1929 and is believed to be the second oldest pure breed dog club in Victoria. The Airedale Terrier Club is "Dedicated to the Welfare and Promotion of Airedale Terriers". The Airedale Terrier Club of Victoria is an affilliate of Dogs Victoria, the peak canine body in this state, and therefore The Australian National Kennel Council. As an incorporated association and member of Dogs Victoria the club collectively and members individually are bound by a code of ethics, incorporation law and our constitution and by laws. The finances are independently audited annually.
The club has had a number of focuses over the years including Conformation Shows, Obedience training and trials, Rescue and Rehoming, Education, Social events for members and Airedales. Each year the Airedale Terrier Club of Victoria will offer several Airedale Terrier experiences. These may include an annual dog show, grooming training, a memorabillia (Airedale specific) event in the Dog Museum, a Beach Picnic, A Bush Walk, a River Walk, Christmas Party with the Airedales and much more.
Persons who have an interest in The Airedale Terrier are welcome to join. Details and forms can be downloaded here as well as the "What is on page" on this web site. One of the many benefits of membership is our breed club magazine, The Airedaler, which is published four times a year.
Apart from the annual championship show all club events are for members only, however, membership forms are available at all events and new members welcomed and encouraged at point of entry.
Airedale Terriers are one of the healthiest of breeds. They are highly regarded as family suitable and while being a capable protector are known to be wonderful with children. Their marvelous coat is about as anti allergenic as a dog coat can be and accordingly requires more grooming care than the coats that spoil your clothes and furniture by shedding. Airedales do not shed. ATCV member breeders breed from hip surveyed stock and in everyway are attemping to improve this wonderful quality breed.
In 1986 there were 534 Airedale puppies bred in Australia in 2005 that figure had dropped to 191. In 2005 10146 pure bred terriers were registered as bred in Australia. The Airedale Terrier while the KING of TERRIERS (and often also the Court Jester) is certainly the best of breeds and now, more often being judged as rare. Consider joining this elite fraternity by being an Airedale owner and Airedale Terrier Club member.

Check "What's On" page for coming events, Championship Show, Grooming day, Bush Picnic and Christmas Get Together as well as up to date news.

Club History: The Airedale Terrier Club of Victoria commenced in 1929. Our largest ever Airedale Show was 1976 when Arthur Lodge of England was brought to Australia to judge 174 Airedales. This at the time was the world record number of Airedale Terriers at any one show.
The club secretary is Ms Sue Wilson who can be contacted by phone or email. 0401 468 138
airedaleterrierclub.vic+secretary@gmail.com

Click here to go to the ATCV Facebook Social Group This is a group that everyone can join in and
post photos and stories of their Airedale Terriers.

Click here to find us on Facebook Watch here for announcements regarding Club activities.
Now available $25 plus p&p (click here for details)

Payments to the
ATCV may now be made through PayPal
Please contact the Treasurer for details airedaleterrierclub.vic+treasurer@gmail.com
---
Committee of Management 2017
President: Sue Henderson airedaleterrierclub.vic+president@gmail.com 0407 516 671
Vice President: Vacant
Secretary and Public Officer: Sue Wilson 0401 468 138 airedaleterrierclub.vic+secretary@gmail.com
Assistant Secretary: Vacant
Treasurer: Julie Conroy airedaleterrierclub.vic+treasurer@gmail.com
Editor: Sue Henderson airedaleclub.vic+editor@gmail.com
General Committee: Ken Campbell
Jan Hatton - Club Sales 0417 568 300
Peter Hatton 0417 568 300
Vacant
Vacant

There are four vacant positions to be filled, one Vice President, one Assistant Secretary and two General Committee positions. If anyone would like to join the committee poease contact the Secretary.
Keith Lovell will continue as Webmaster. Please continue to contact Keith for anything related to the Webpage.
Current Life Members of the Airedale Terrier Club of Victoria Inc.
Pauline Lewis (Moylarg Airedales)
Peter & Jan Hatton (Bushveldt Airedales)
Sue Henderson (Kingaire Airedale Terriers)
Keith & Trish Lovell (Tjuringa Airedale Terriers)
The Airedale Terrier Club of Victoria Inc. is sponsored by Vet's All Natural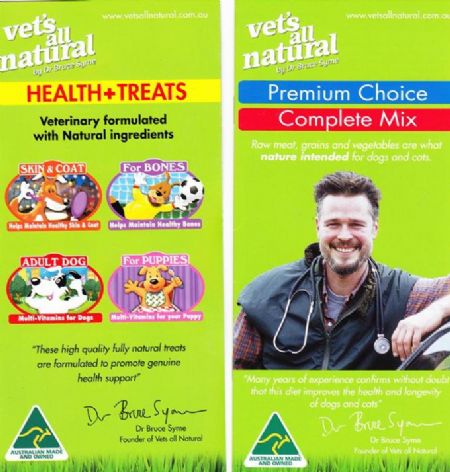 Special Note! There is also an Airedale Terrier club in New South Wales with links on this web site and found in the Airedale Pages of http://www.dogzonline.net.au/ If you purchase a puppy in Victoria and live in NSW, PLEASE JOIN THAT STATE'S AIREDALE CLUB. Breeders.......please ensure interstate puppy purchasers are encouraged to join the club in their state. Interstate enthusiasts are also welcome to join the Airedale Terrier Club of Victoria.
261027 Visitors